Retail Concept
Working from a concept design brief given by the project architects, the image below was produced for a national shopping centre chain to give an impression of how to redevelop an existing leisure complex interior.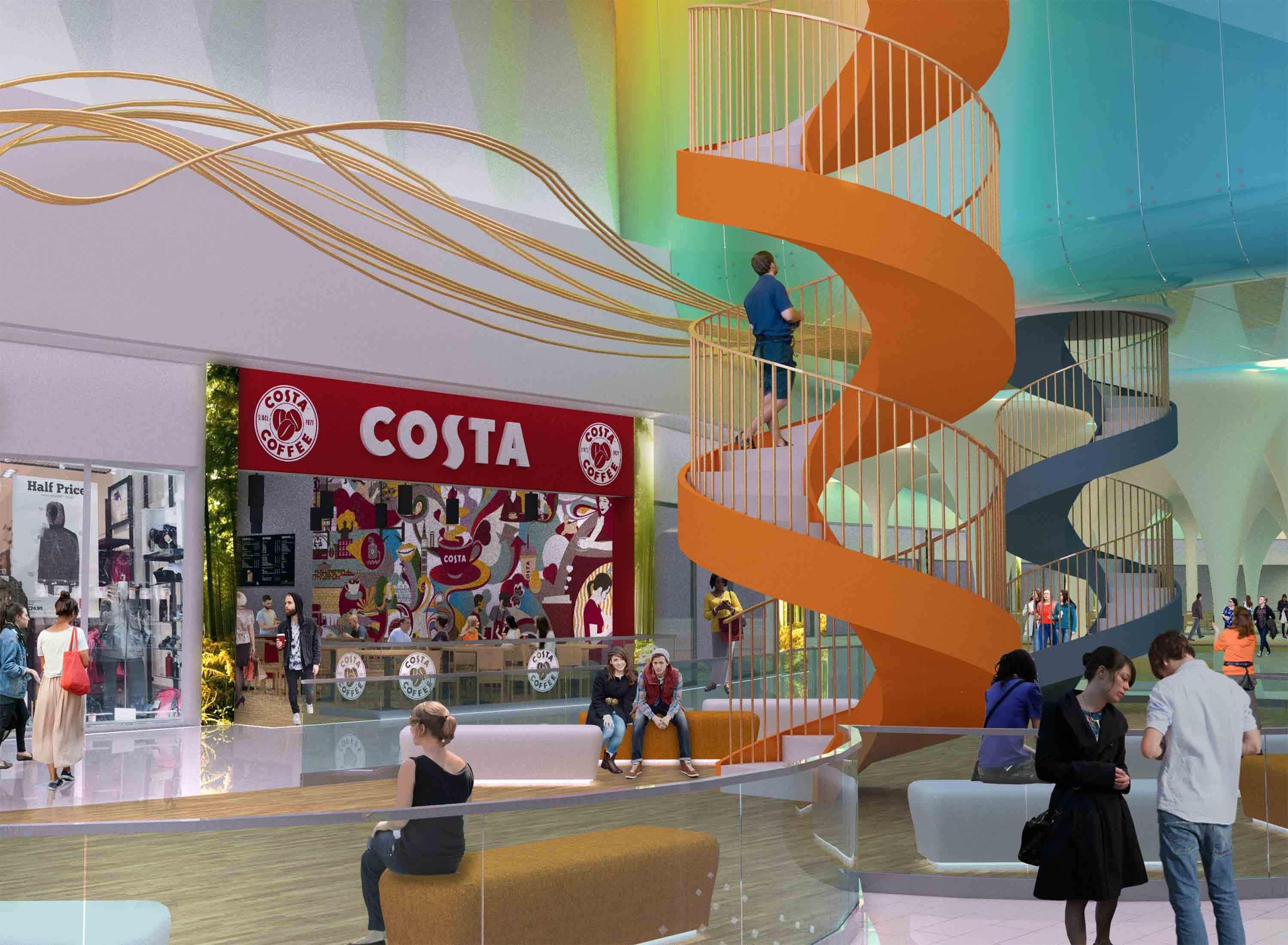 Coffee Shop
Photomontage prepared to demonstrate frontage design potential available to new tenants of retail unit.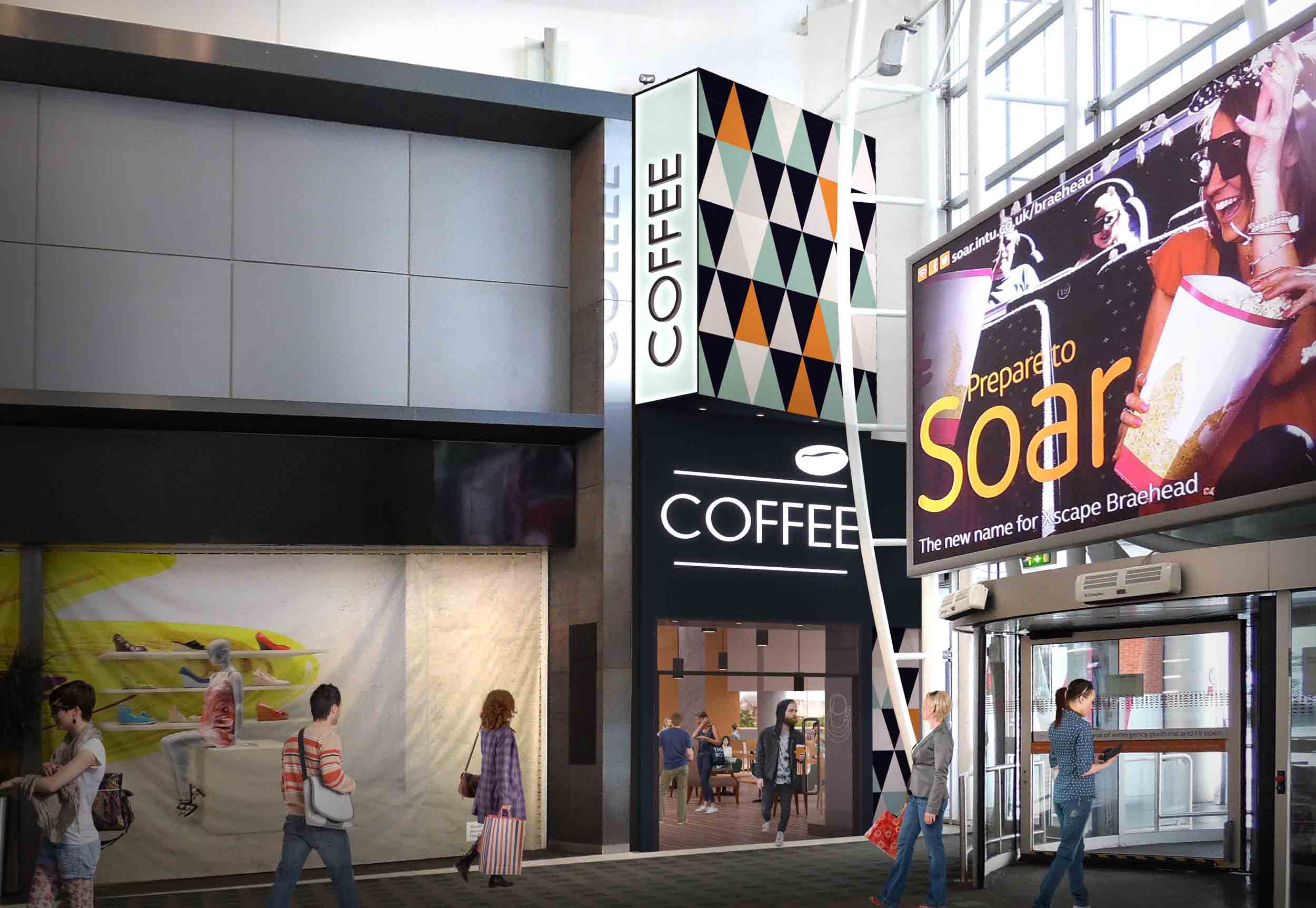 Potential Tenant Illustrations
To assist with letting of a vacant retail unit, a series of images were produced illustrating alternative tenants.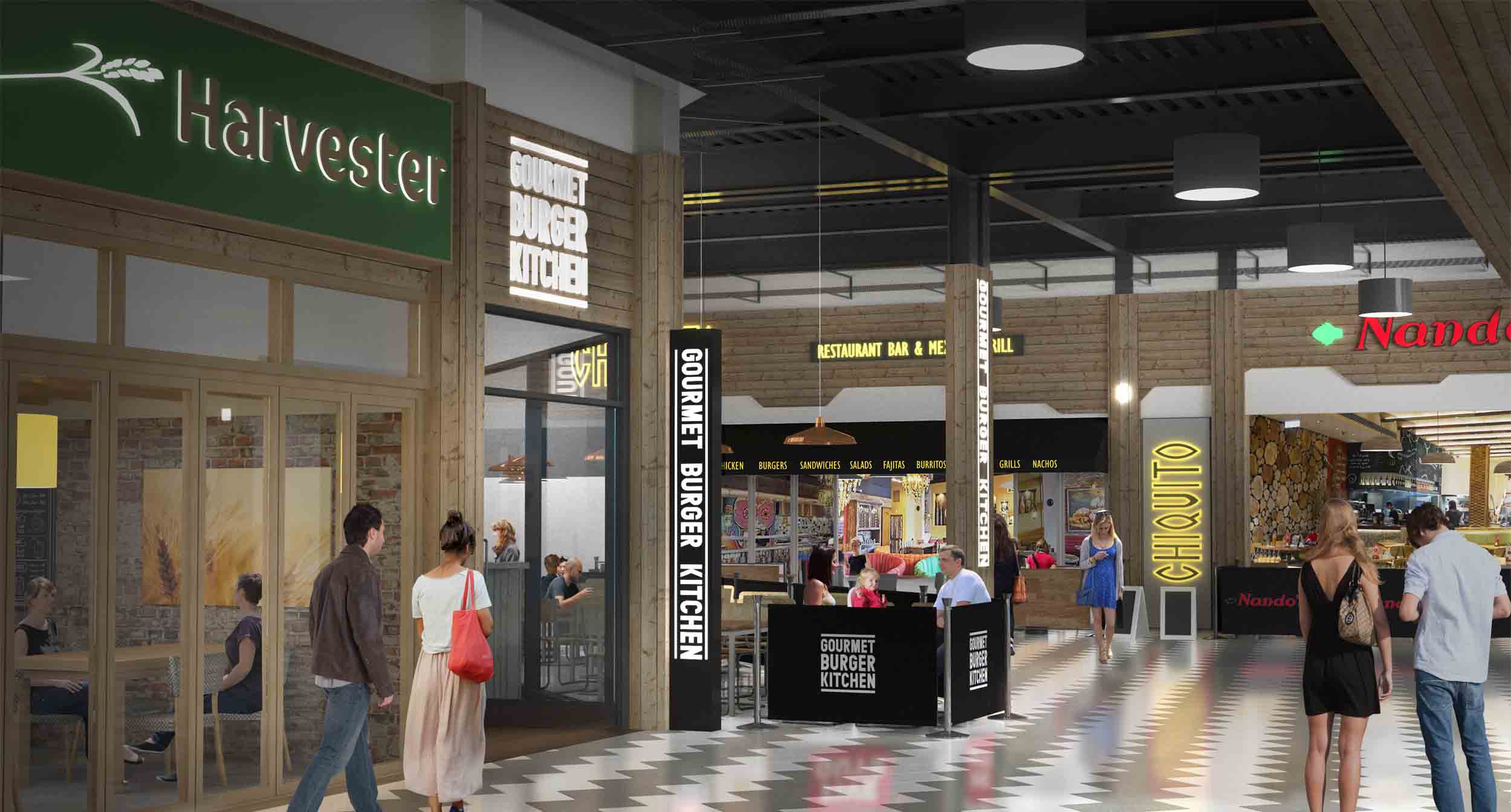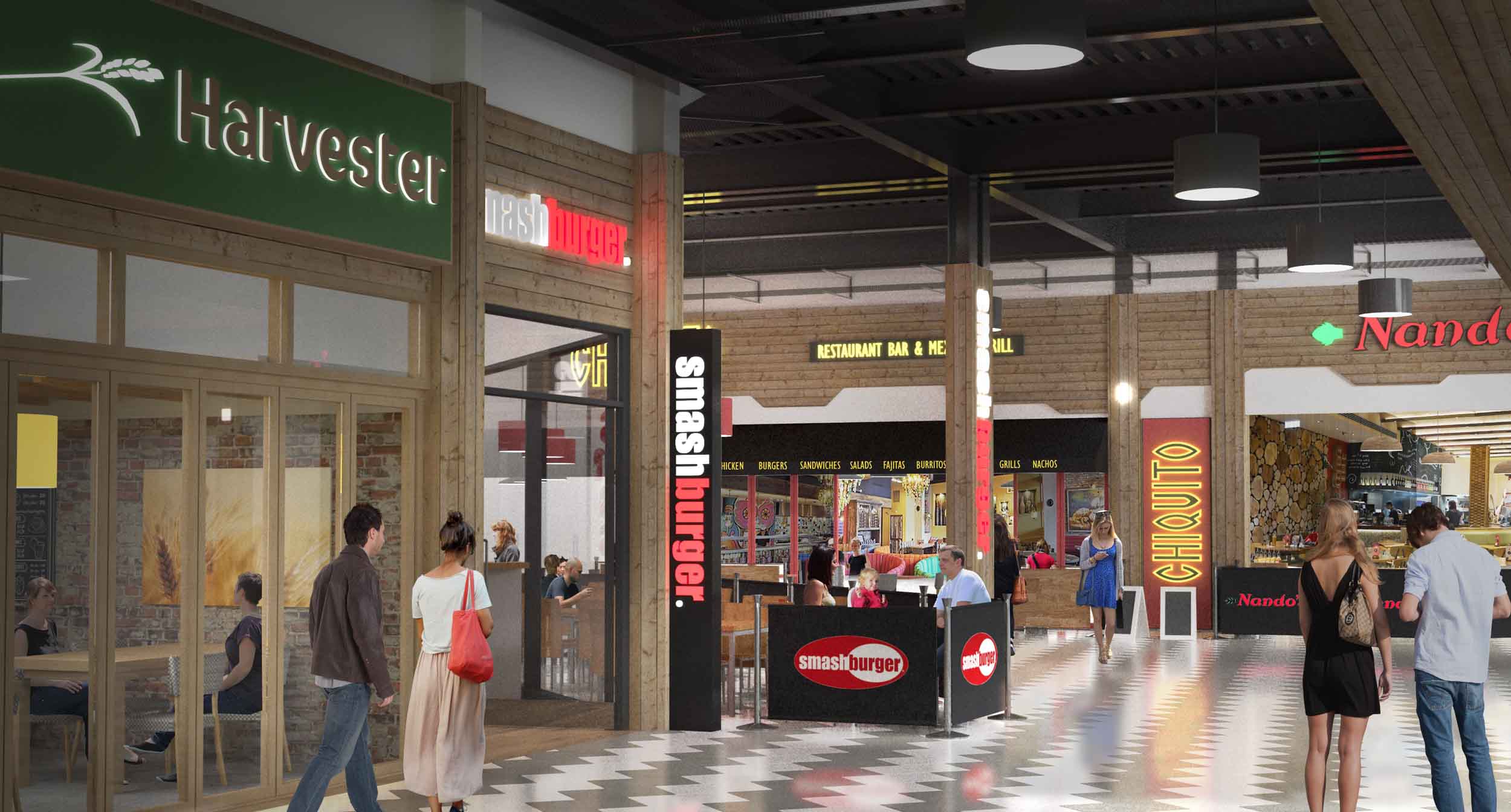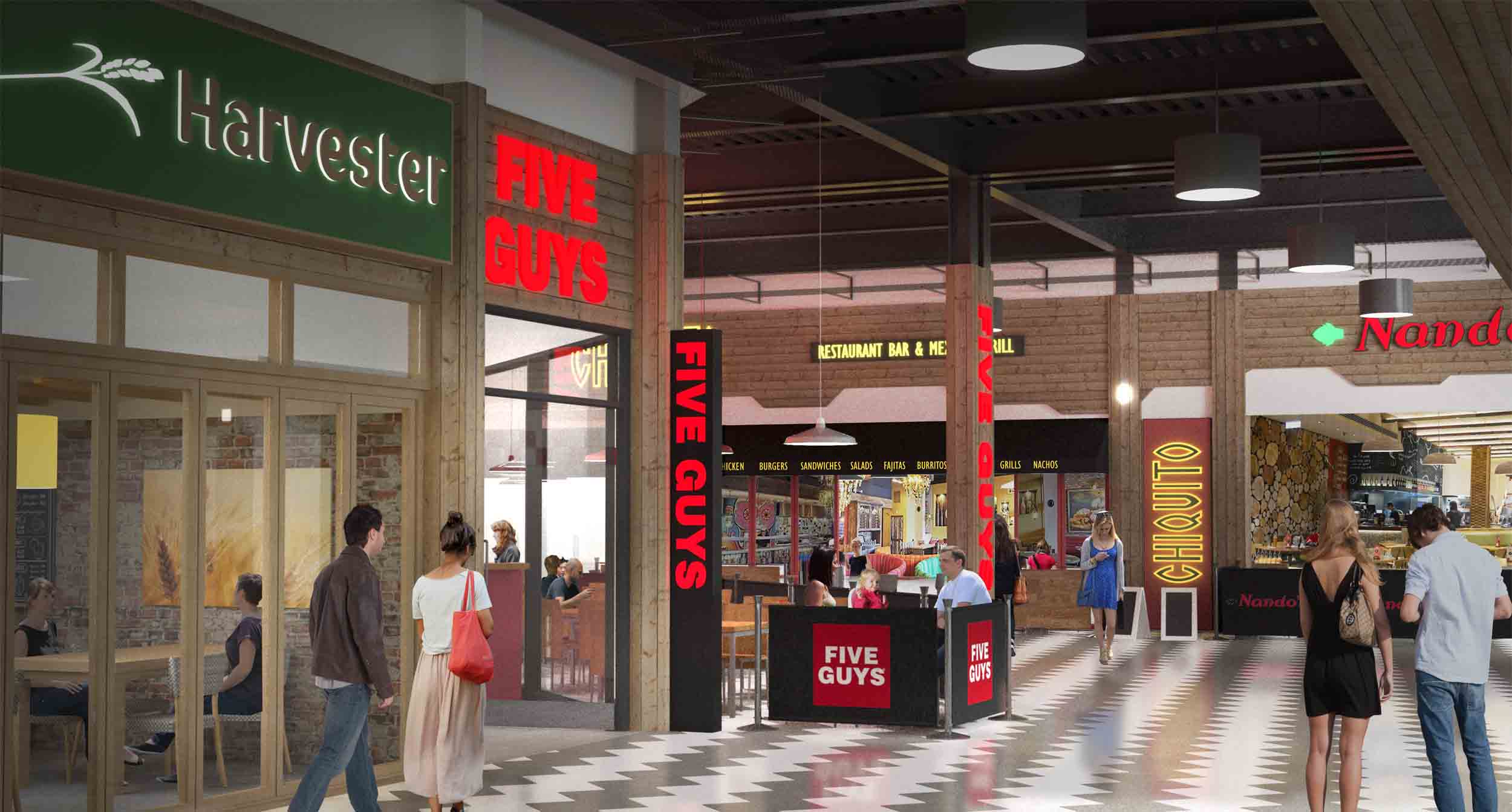 Edinburgh Architecture Festival Pavilion
Images for competition entry by Hackland + Dore Architects.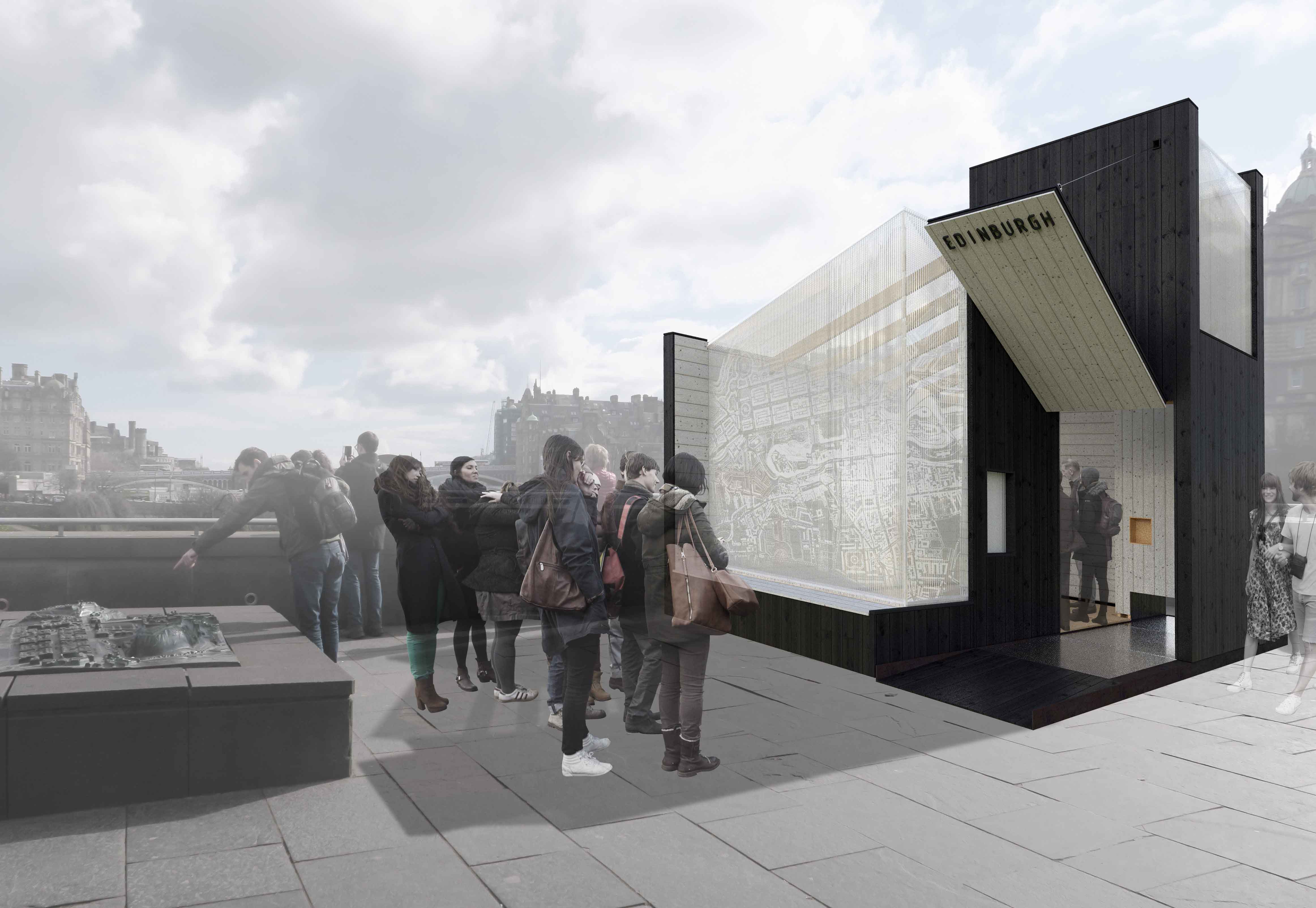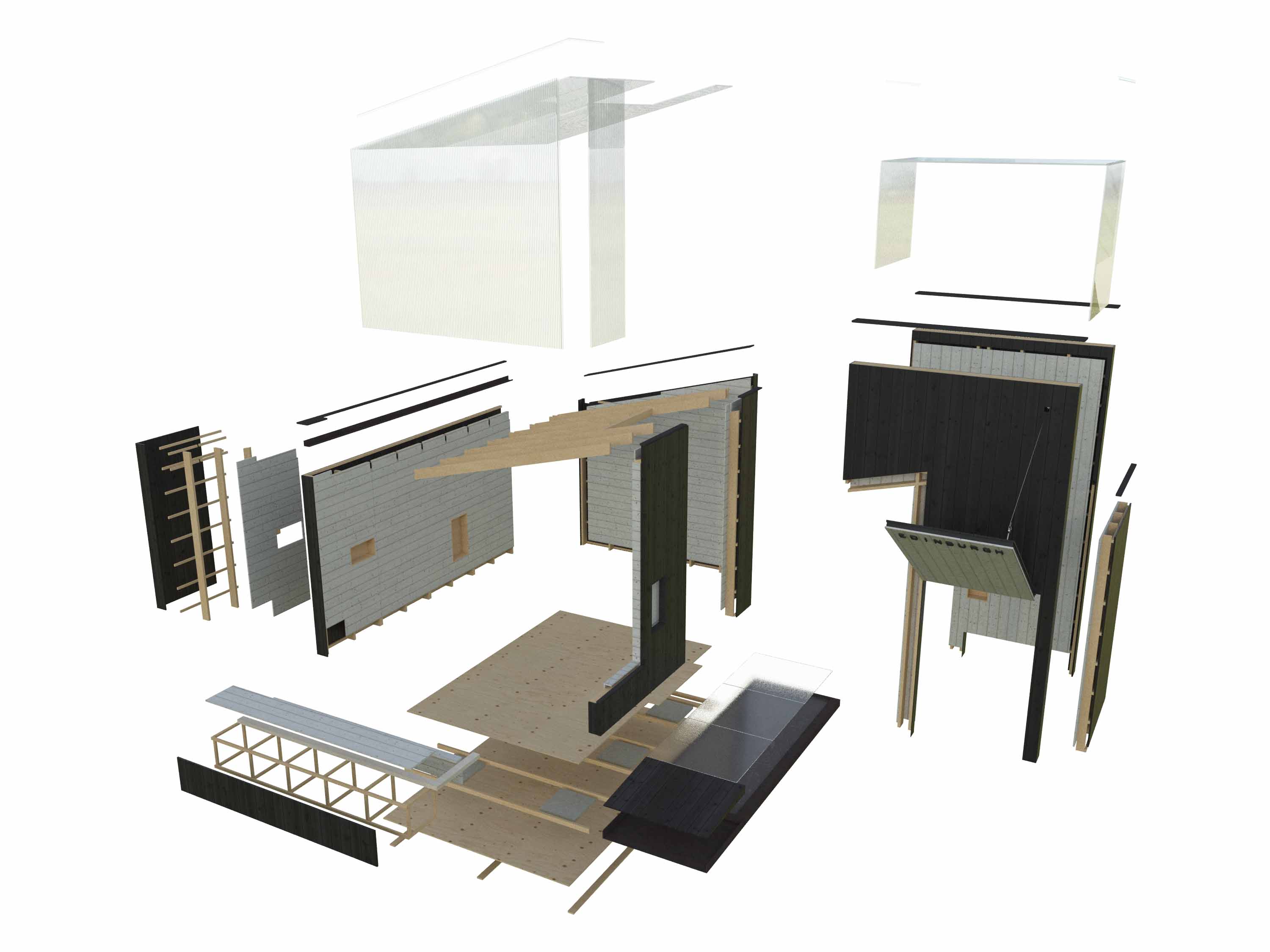 Valley House
Tomba Brion by Carlo Scarpa
Personal modelling and visualisation project.